To read this on our official blog, go to:
Keeling Capital – Barriques, The Perfect Hygee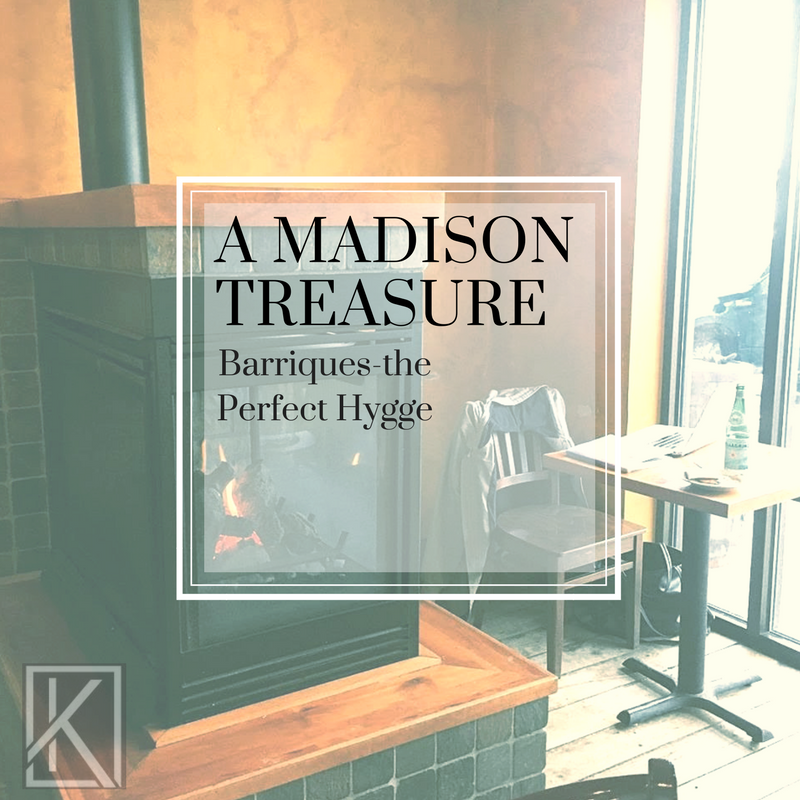 Let me set the scene. In this moment, I am sat in in the far back corner, looking out through the wall of windows into the perfectly grey sky, watching the tiptoeing of cold, early rising Madisonians rushing to get inside. The floor to ceiling views boast a cloudy day outside and there is a chill in the air – the smell of which reminds me of dreary days in England.
Every Tuesday, I take some time out of the office to get into projects, away from the hustle and bustle. As much as I have tried, I just cannot work from home. Therefore, I make coffee shops my Tuesday. As an introvert, I need this time to decompress and reenergize. I make it my mission to make sure I'm grounded, inspired, and ready to lead with compassion for the week ahead. With so many options in Madison, what is it that keeps me coming back to Barriques? Hygge.
Hygge, or "hue-gah" is not a tangible concept, but an emotional one, a feeling of coziness and an enjoyment of the quiet, simple things in life. Wearing thick socks and a cozy sweater while reading a book in your comfy chair as it rains outside….this is hygge. So too, is sitting by the fire and creating a Pinterest vision board or talking a walk in the forest on a fall day. As hyggehouse.com so perfectly sums up…
"Hygge literally only requires a conscious appreciation, a certain slowness, and the ability to not just be present – but recognize and enjoy the present. That's why so many people distill 'hygge' down to being a 'feeling' – because if you don't feel hygge, you probably aren't using the word right."
For us, Barriques in Fitchburg is the perfect hygge spot in Madison. The atmosphere is inviting, and feels Mediterranean with warm, marbled mustard walls and wooden tables and chairs. Imperfections are visible in the furniture, creating a sense of homeyness. There are large beams and industrial style duct work exposed on the ceiling, little nooks where tables are tucked away, ready for you to settle in. If you get here at the right time, there are tables open by the lazy fire. I am sat in the back corner – close enough to the fire that I can feel the heat on my right shoulder, but cooled by the window for reprieve. I love the anonymity, the smell of coffee, and that it's the perfect place to people watch.
I am surrounded by an eclectic mix of Madisonians, a lady in her 60's wearing a denim jacket, scrolling on her iPad with an almond croissant. There are two gents in front of me with their espresso cups – they gather here every Tuesday morning to talk about life, occasionally stopping to stare out of the window, comfortable in silence. Then there is the businessman in a suit by the door, laptop out, tapping his feet on the floor, sipping a takeaway coffee cup.
If you haven't been to Barriques, it's a Madison must with locations all over the city. Traditionally, it sells specialty lattes and coffee drinks, as well as loose leaf teas. At the Fitchburg location, there are also gift options for your fellow tea and coffee lovers, a cheese bar, and a full cellar with beer and wine. Barriques even hosts wine tastings throughout the year!
Now that you understand the concept of Hygge, incorporate it into your life to find solitude and comfort! Maybe without knowing, you already have a favorite Hygge spot in Madison? Let us know in the comments, and we will be sure to try it out.
-Maddie